Ed Sheeran Surprises Devin Dawson During Bluebird Cafe Debut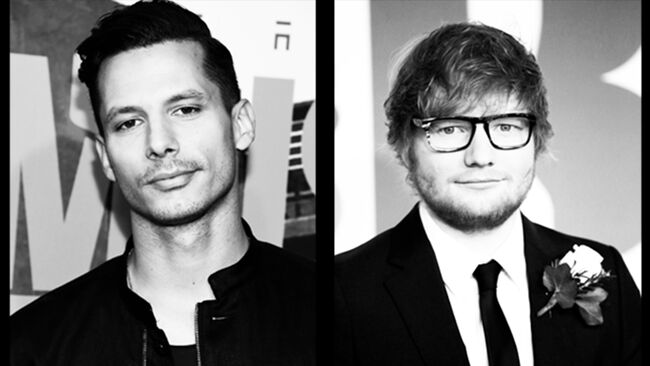 What would you do if your idol showed up at your work to see you do your job?
That's what happened for Devin Dawson on Tuesday, Oct. 9th as he made his songwriting debut at the Bluebird Café.
Ed Sheeran, notably one of the biggest names in entertainment wasn't playing a sold-out show, nor was he at the American Music Awards. Nope. He was spotted at the 90-seat music club in Nashville, TN.
So, what happens when Ed Sheeran skips the America Music Awards and shows up at the Bluebird Café for your debut?
Cody Alan caught up with Devin to get the scoop.
"Having Ed at my first ever Bluebird round was equal parts awesome and nerve-racking, not gonna lie. When arguably the biggest singer/songwriter in the world is just sitting in the corner spectating, it can definitely be intimidating! Luckily his energy is very down to earth, and he helped make the night an unforgettable one. I've been a fan of not only his artistry but his songcraft for a while now, so to have him be part of the story of my first experience at the home of Nashville songwriting was surreal - to say the least. He's a class act, and I'm thankful he could share that experience with us. "
Devin is comfortable being an outlier and unapologetically infuses his dark side into carefully crafted country music. He has openly called Ed Sheeran out as being a role model in songwriting and when interacting with fans to create special interactions that are memorable.
Talk about a special and memorable interaction and way to make a Bluebird debut.
BONUS FACT: Ed and Devin share the same label group.
Devin is currently on tour. Want to be like ED and catch a show? LINK TO TOUR.
Find more stories like these at www.cmtcody.com