Ed Sheeran Is A One-Man Band During iHeartRadio Album Release Party LIVE On The Honda Stage
Ed Sheeran is arguably the scene's biggest male pop star, and to attest to his hustle, the singer/songwriter took to our stage for an Album Release Party LIVE On The Honda Stage at the iHeartRadio Theater in New York City to promote his new album, ÷ (Divide), in the middle of a worldwide promotional circuit.
In front of a crowded audience of teenage girls, accompanying parents and industry heads sprinkled in between, the 26-year-old Brit unleashed a 60-minute set on Tuesday night (March 7), which found the singer showcasing prime appeal and sonic evolution. With a simple black t-shirt, matching jeans and that cheeky smile of his, the man of the hour opened the mini-concert with "Castle on the Hill," one of the two leads off his just-released set, with his guitar (adorned with a ÷ symbol) in tow.
"I'm in a very fortunate situation, probably the same as you, [where] I really enjoy my job," he told Z100 personality Elvis Duran in between songs. "I love my job."
If you didn't know by now, Ed Sheeran is as self-aware (and sometimes abruptly candid) as the essence of his pop-savvy material. It's evident in his live shows, fan interaction and, more recently, his latest round of press in promotion for the LP. It's also heard in his hearty third studio effort, which boasts 16 brand-new tracks and clocks in at almost a full hour.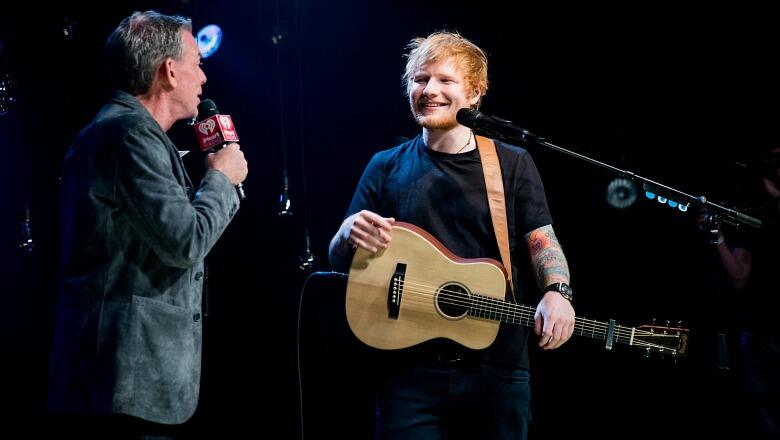 Sheeran went on to marvel the crowd with several familiar hits, including his Grammy-nominated "The A Team," "Thinking Out Loud" and "Bloodstream," all while utilizing a loop pedal to build the momentum of cuts by himself. After all, it was simply much-needed alone time that helped the multi-talent mold his latest music offering. "Having all the time in the world to make a record ... It frees up your mind," Sheeran told Duran and the crowd, later detailing what sounded like an almost too hectic schedule surrounding the release of 2014's x (multiply). "I'm never going to take that long off again," he added, calming the nerves of front row fans.
After wrapping up the live concert broadcast with Billboard Hot 100 crowning hit, "Shape of You," Ed saw no reason to stop the music from flowing, so he did what he does best. For the final half an hour, he treated the intimate audience to various new album cuts like "Perfect" and "Happier," and even voiced his nerves since he hadn't practiced performing those particular songs.
But, truth be told, unrehearsed performances were the least of the crowd's worries. Ed was back before their eyes, and after a hiatus that kicked off in late 2015, they were simply happy to see their one-man band back in action.
Click here for behind-the-scenes action from Ed Sheeran's Album Release Party LIVE On The Honda Stage at the iHeartRadio Theater.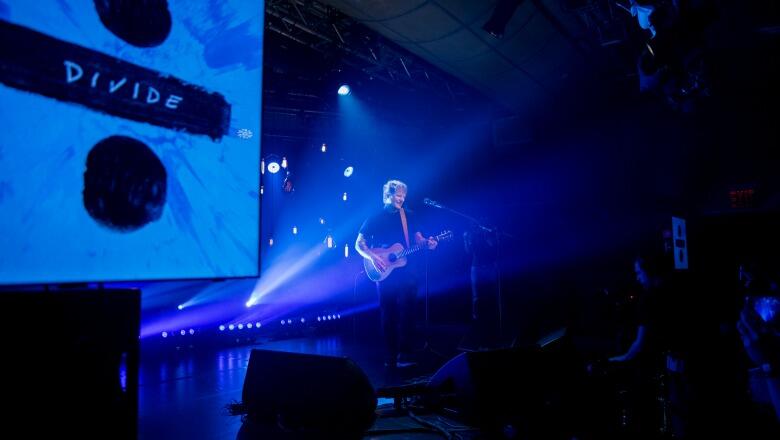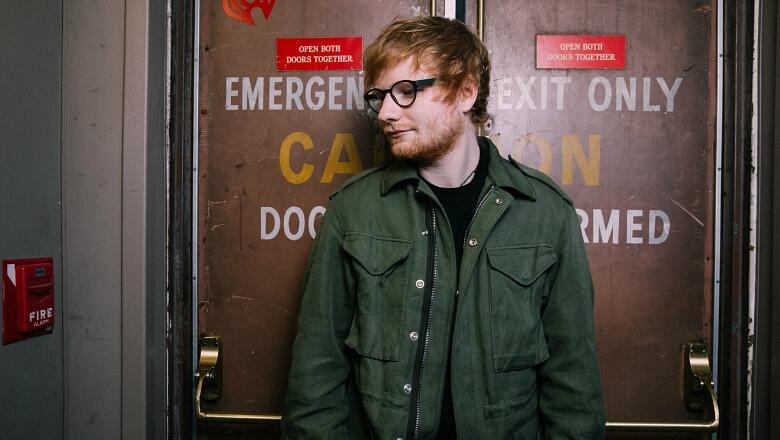 Photo: Rachel Kaplan for iHeartRadio