5 Things We Learned From Ed Sheeran's iHeartRadio Album Release Party
It's been three years since Edward Christopher Sheeran dropped a new album, but finally, his new record ÷ (Divide) is FINALLY here. Ed's new record dropped on March 3rd, two days before he gave an incredible performance at this year's iHeartRadio Music Awards, and to celebrate the release, the English singer/songwriter performed his new music during an intimate and exclusive show at his Album Release Party LIVE on the Honda Stage at the iHeartRadio Theater.
÷ (Divide) is Ed's third full-length album, and follows 2014's x (Multiply), which went No. 1 in 15 countries across the globe, while also topping the US Billboard 200 and UK Albums Chart. The new album features 12 new songs (16 on the deluxe version), and includes its lead singles "Shape Of You" and "Castle On The Hill."
[RELATED: Ed Sheeran Is A One-Man Band During iHeartRadio Album Release Party LIVE On The Honda Stage]
During the Ed Sheeran Album Release Party LIVE On The Honda Stage, which was hosted by Elvis Duran, the 26-year-old performed new songs, as well as some fan favorites. But that's not all, he talked to Elvis about ÷ (Divide), and we learned a lot about the new record. Check it out below.
1. Taking time off in between Multiply and Divide was much needed, but he says he's "never gonna take that long off again."
"Having all the time in the world to make a record is actually really ... it frees up your mind. On Multiply, it was like studio, studio, studio, studio. And being able to wake up and actually soak in the record, and be like, 'this song isn't good enough, this song isn't good enough, this has to be replaced, I'm gonna record this like that,' and having the time to do that is really [great]."
2. He did a lot of boxing to prepare to the "Shape of You" music video.
"For the 'Shape of You' video, I did a lot of boxing, so I kinda slimmed down for that. But my dad bod is back in full effect."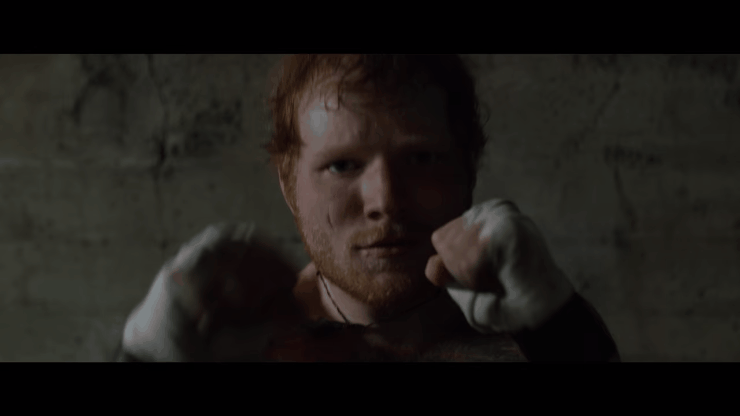 3. The decision to release "Shape of You" and "Castle on the Hill" on the same day was inspired by The Beatles.
"I couldn't decide which song to release, and in my mind, The Beatles always released double A sides, and I don't know why no one does it anymore, because it's fun."
4. He travels a lot for his career, but he really enjoys it.
"I'm from a really, really small, rural country town, and going to New York would be like the best holiday you could ever hope for, or Los Angeles, or Germany. So, I get to travel [for] quite a lot of my job, it's really fun." He adds, "I'm in a very fortunate situation. I really enjoy my job. I love my job."
5. He always knew Adele was going to be a massive success -- even at 15 years old. Also, she's a "nice girl" and "really cool."
"I've never had a doubt in my mind that she's amazing, and she would be massive, but I think the whole world is like 'Bloody hell, she's really, really massive now.'" He adds, "She's come to my concerts before, we've been [out] for dinner, she's a nice girl, she's really cool."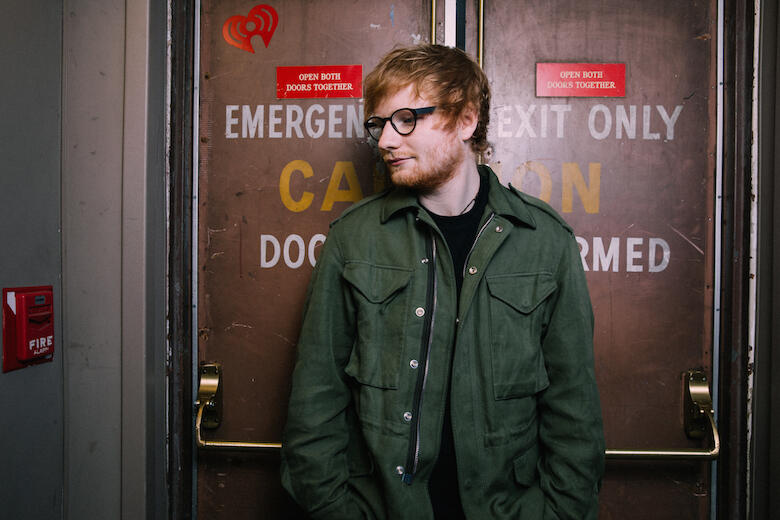 Photos: Rachel Kaplan for iHeartRadio